/A in Wales
10/01/16 17:11
We are off for a winter break in Wales for Mrs LDZ's birthday.
IO71 if you were wondering..
So I have some of the gear so I can have a go at the 70cms UKAC on Tuesday (which happens to clash with Mrs LDZ'z big birthday). I have been working on a portable setup for SOTA and thought I would give that a go.
We were told there would be no phone signal but the 3G router was pressed into action and sure enough we have internet without the need for the big 3G antennas, hence the ability to update the website.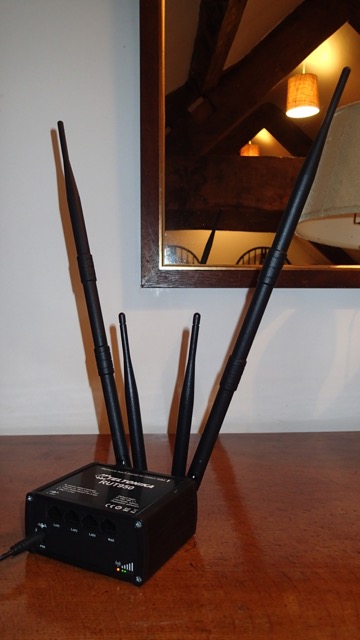 The radio antenna is a Buddipole shock-corded whip which I have mounted onto a monopod pole (you could use a hiking stick) and that is held up with four radials cut to 10/15/17 and 20m. You need to use a loading coil to give you all the bands but the whip is resonant on 17 on its own. The buddipole coil has colour corded clips that you can set for repeatable setups.
This all packs down to 400mm in length and is easily portable.
You do need an analyser to make the most of a setup like this as the tuning can be quite critical.
I have it resonant on 40m as well but have yet to try that out. It probably needs another longer radial.
So far it has been good for Iceland, the Azores, Portugal etc with good reports. So far no luck with further afield.