Battery Portable 2M
12/08/16 18:42 Filed in:
UKAC
I have finally got round to putting the 9 ele portable beam for 144Mhz together. Charlie has the clamp on the 7 eye so i tried it with a quick clamp from the workshop. It didn't fall off.
I had one QSO with JOØ1 which was ok from home.
The battery worked ok as well with the booster. SO the question is will it work for a trip out up a hill. It all points to being a reasonable setup.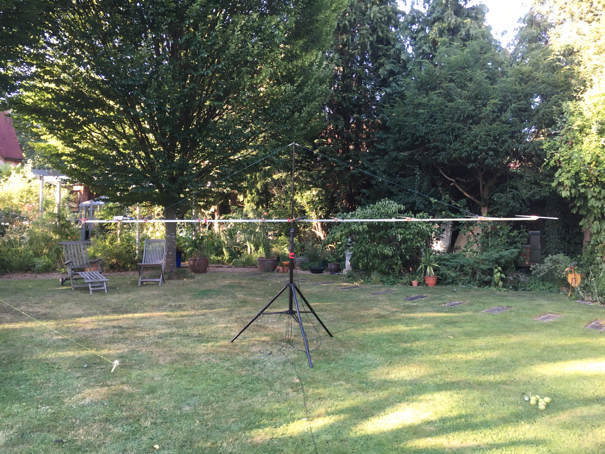 Ilf anyone is interested in doing the BackPakers on the SSB field Day weekend let me know.