All Bar the final Testing
17/03/16 17:46
I thought I had better finish my birthday present to myself in time for tomorrow.
I had homework to do this morning but the bolts have arrived for the roof bars and I could get on this afternoon.
It needs some finishing bits, like a lock to stop it falling off the back if you accelerate too fast and i need to get somewhere to sort out the guys for it.
The balance point is just about right and you can easily get to the top of it to put the antenna and rotator on.
The stabiliser bar I have made needs re doing so I have to get some more steel for that. But progress is definitely happening.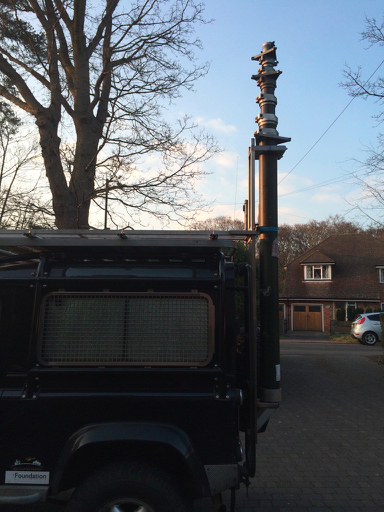 I recon that is sure to get the police out when I turn up at Stokenchurch next time.