Field Day
Field Day was a success even if the weather was a bit iffy.
We worked 600 stations on HF with the 4 element StepIr setup. Not world beating but good contacts into China and all around the world.
I also tried out the DK7ZB designed portable beam on backpackers with the K3s and transverter running from a car battery with the battery booster. That antenna works very well. So well, in fact, I took it out on the UKAC. But that's another story
The "portable " hilltoppers setup.
Considering if the wind is going to do something nasty to the StepIr. It didn't , just blew some of the tent away.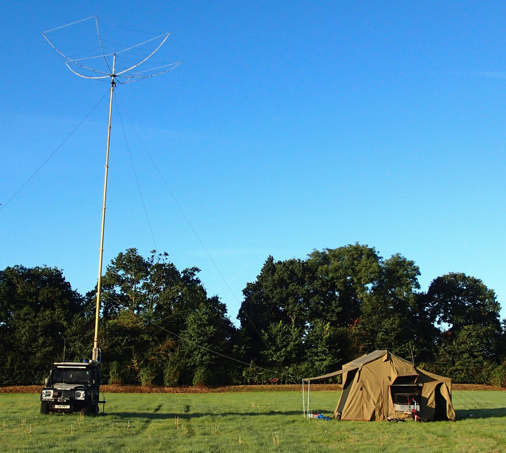 At night it was down to the Hexbeam and the K3 to give me and Uri new entities to Iraq.