Mast errr Full
Ok we have the mast here and have tested it. there are some leaks so i have stripped it to get the sand from Afghanistan out.
The seals look pretty good actually but there is some pitting in one of the tubes. Not enough to stop it going up but enough to make it not stay up. That should not be a problem with the fantastic over centre clamps.
So I have cleaned and re greased it and we will see how it performs.
If there is still an issue with the pitting then i am going to have a go at filling the pitting with epoxy, which might work?
I then need to set about the roof mounting system which I have mocked up in some softwood.
I have some stainless tube in the shed so that is going to be used for the supporting frame and then the sliding base will be made from some angle.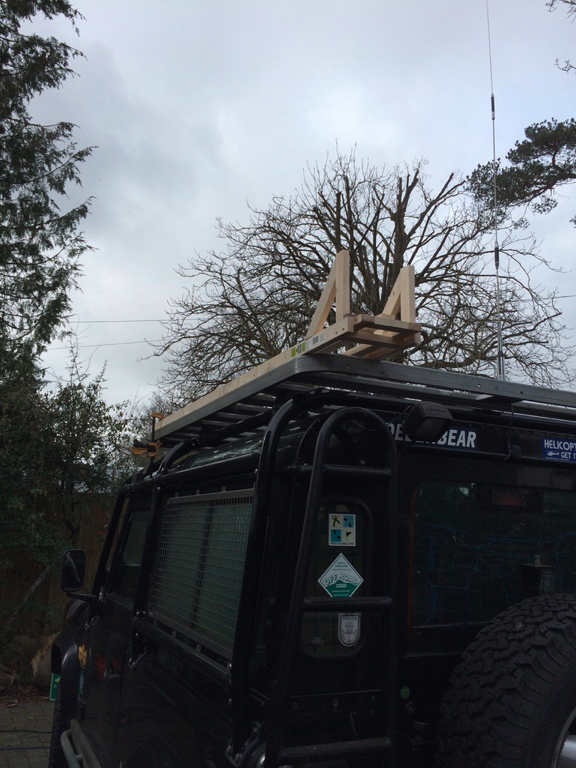 Oh and here is today's interference artwork…..Nice